Accelerate Development

With Sanitized Prod Data
Boost your development speed by 34% utilizing actual production data. Say goodbye to tedious test fixtures. Enhance both quality and efficiency.
Use the DBSnapper Cloud to share snapshots with your team.
✅

Easily share sanitized snapshots

✅

On-prem and private cloud compatible

❌

No more cumbersome fixtures!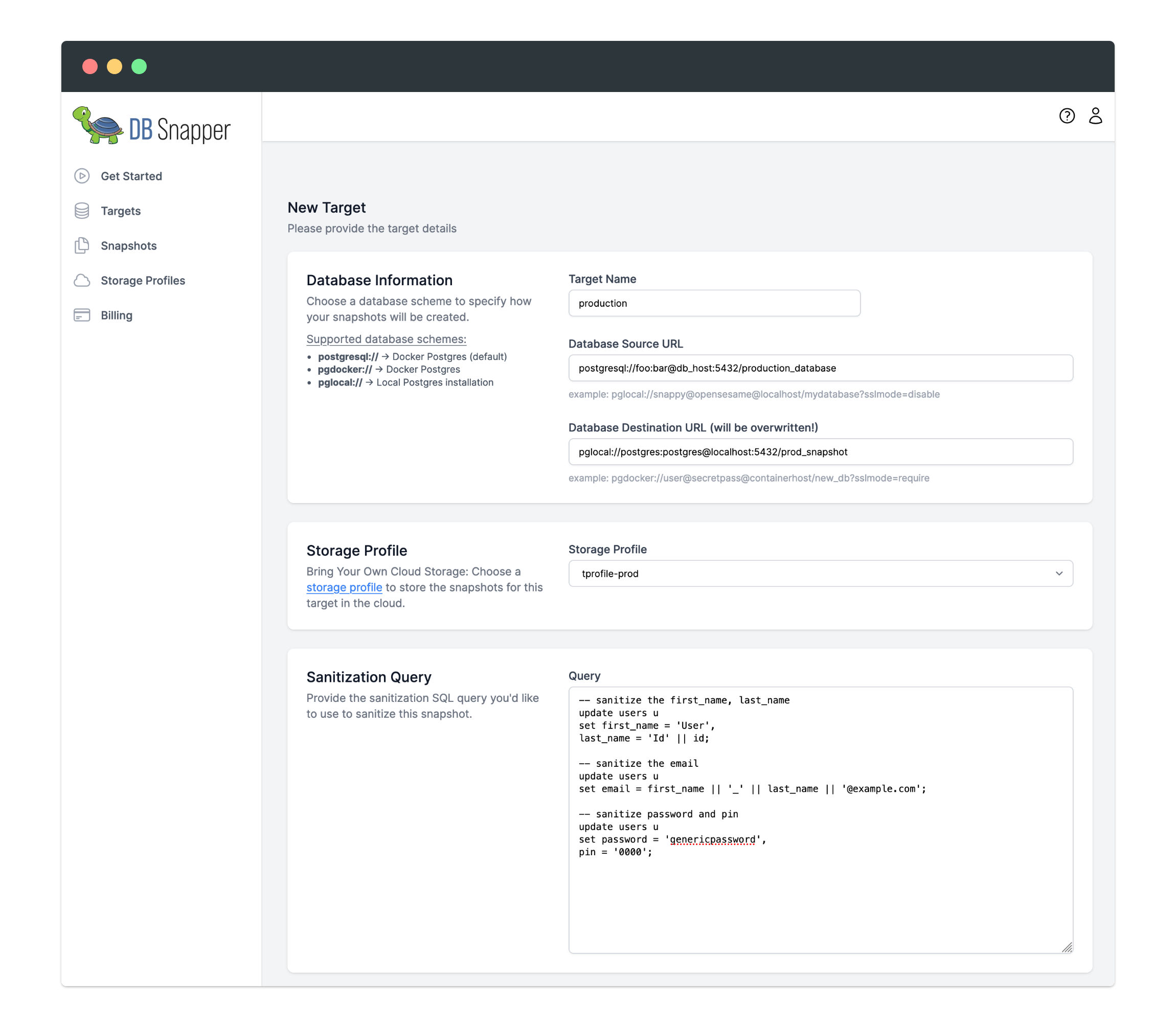 Authentic Development with Real-World Data!
We'll strip away the PII and ensure your data remains anonymous!
DBSnapper Cloud

The DBSnapper cloud has arrived! Define your target configurations in the cloud and store and retrieve your snapshots from cloud storage.

Advanced Database Features

Subsetting and synthetic data generation give you the ability to tailor your data sets to extract only the segments of data that you need, and the ability to simulate real-world scenarios that mirror user behavior with synthetic data.

On-prem? Private Cloud? No Problem!

Your data is your most valuable asset, so why would you hand it over to a third party? DBSnapper can easily be run from your own infrastructure and can be configured to use your own cloud storage.

Teams

Easily and securely share your sanitized database snapshots with your team. A single command downloads and populates a database with the latest sanitized snapshot.
Database and Cloud Storage Engines
Our growing library of database and cloud storage engines ensure compatibility with your database vendor and cloud storage platform of choice.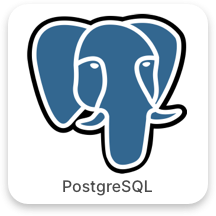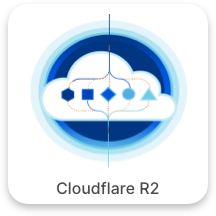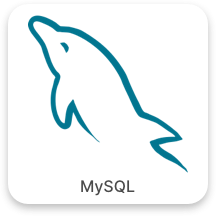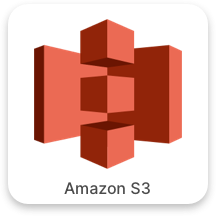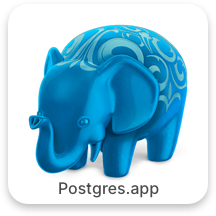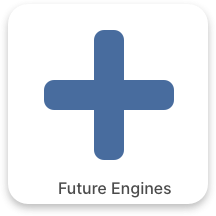 SNAPSHOT → SANITIZE → SHARE
How DBSnapper Works
The path to more realistic and efficient software development.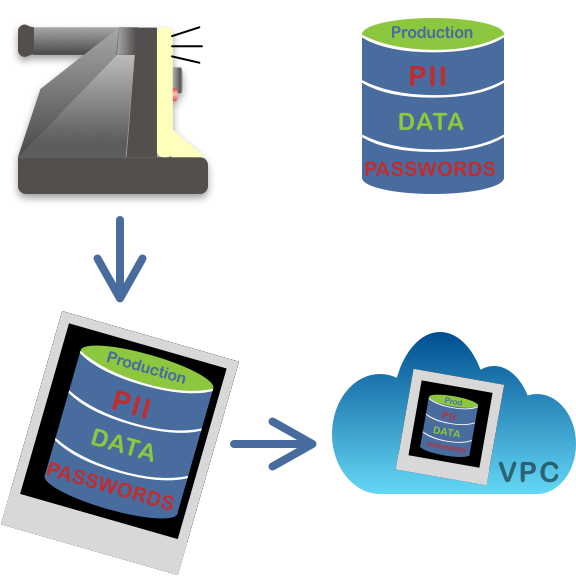 Snapshot your database
Start by building a snapshot of your database using the DBSnapper CLI. Specify DBSnapper Cloud Storage Profiles to store the snapshot in your own private cloud storage.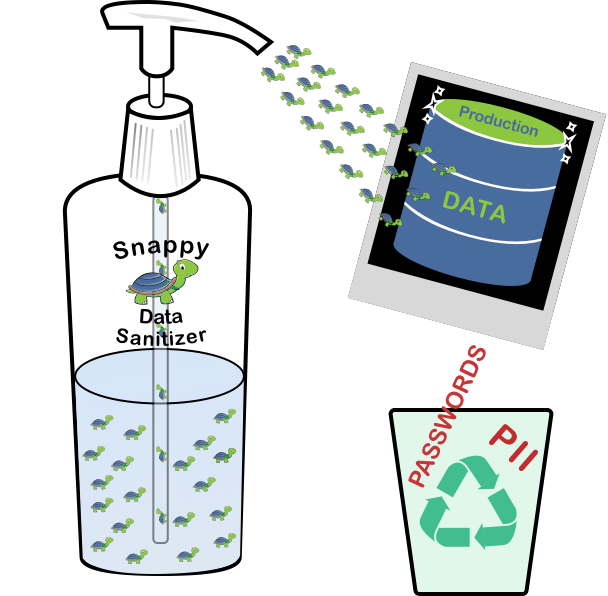 Sanitize the sensitive data
Remove the sensitive data and Personally Identifiable Information (PII) from the snapshot. De-identification is easy with DBSnapper.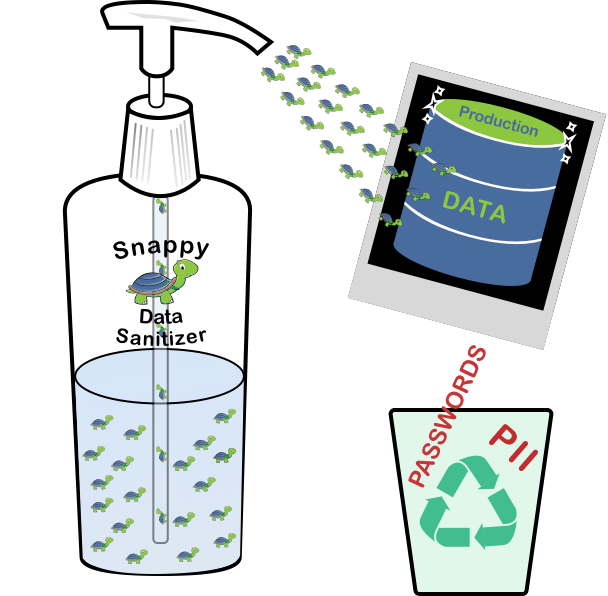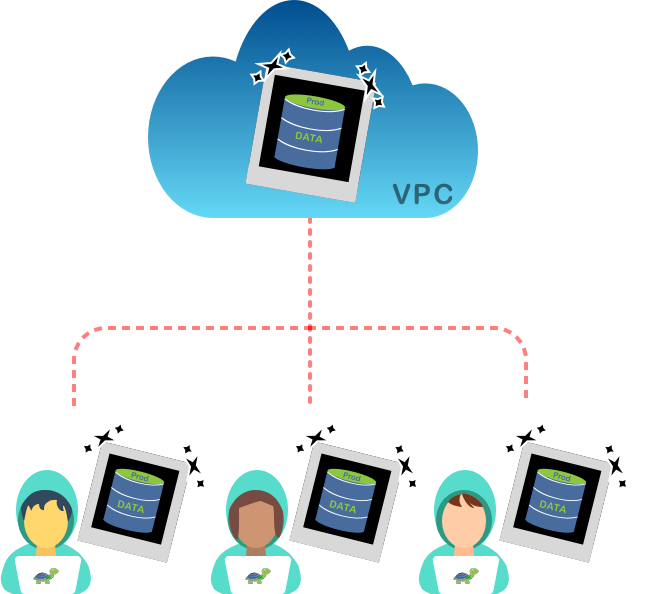 Share with your team
Share the sanitized snapshot of your database with your team straight from your private cloud storage. Speed up software development with realistic user data!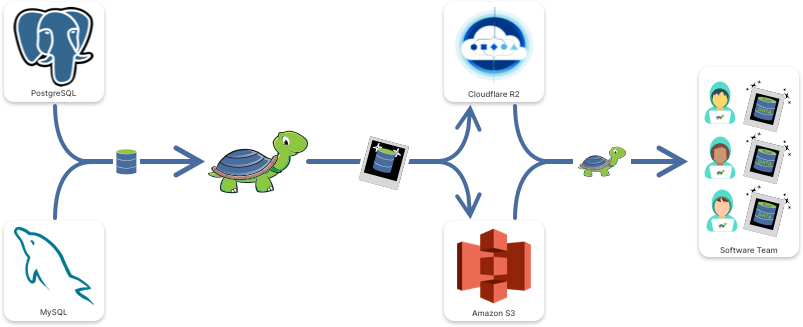 Powerful Engines and Cloud Automation
Multiple Database and Cloud Storage Engines ensure flexibility and the DBSnapper cloud automates the process and ties everything together seamlessly.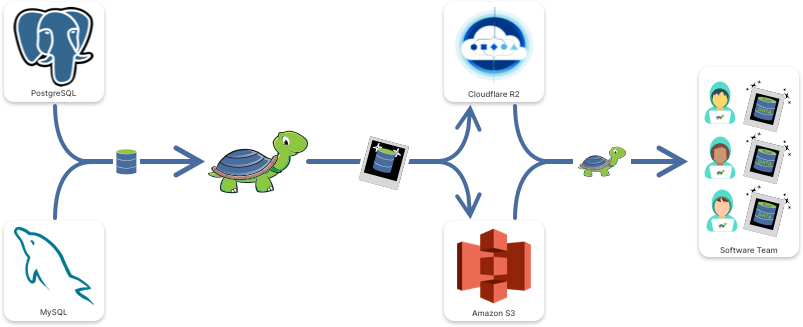 No more Fixtures!
Sign up for free today.
Sign up for the DBSnapper Cloud and speed up your development using real production data.
Sign up for free